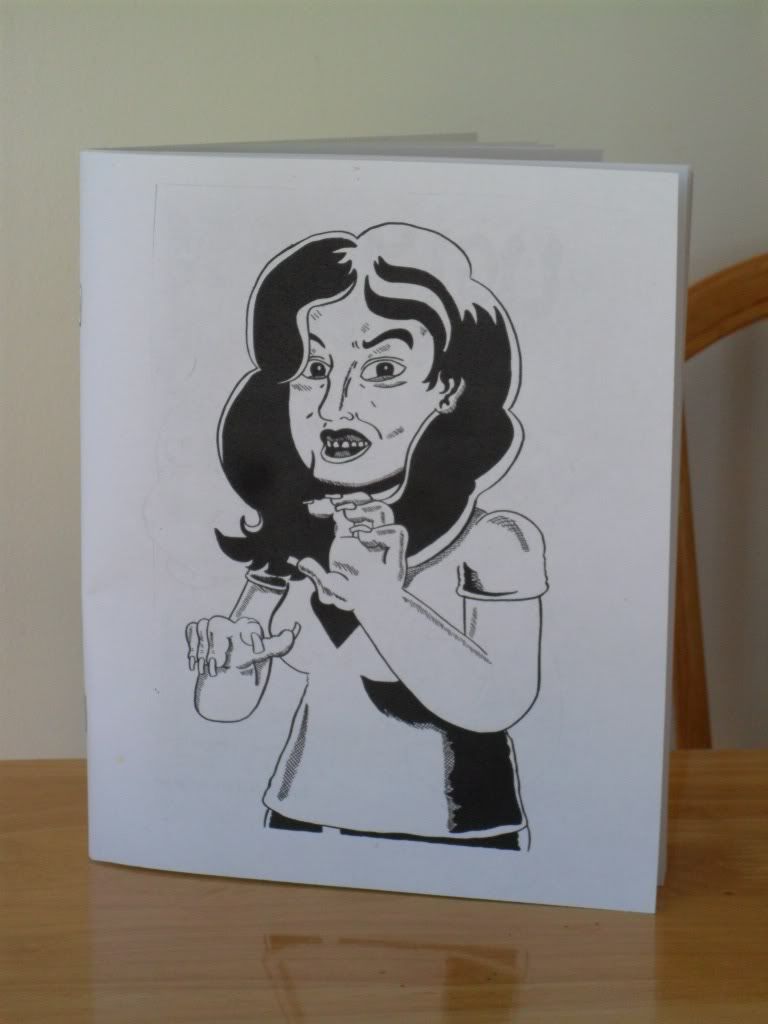 Somebody must have tricked me into thinking comics was a good career choice cause I'm back with another disgusting, crude, and deprived round of everybody's favorite fuck-ups and retards. That's right guys and gals, its Ugly People number 2! Now I know you must be thinking to yourself, "Why on earth would I ever spend my hard earned money on that piece of shit comic, when I could be spending it on video games and ramen noodles?" Well the answer is very clear: I WANT YOUR MONEY! Seriously man, making comics isn't cheap. I've got to pay for materials, the copying, the staples, and the envelopes to mail this shit out. So how about you give me a freaking chance and spend the money it took you half an hour to earn on something I spent months making!
I guess maybe I should talk about the content or something. Well let's see. Big Daddy Bacon is in it. There some crap about him being broke and having to work as a bounty hunter to pay off his debt. Really the best part of that story is the beginning where there's a naked girl. Then there's a Jerkface story called 4 months, but Jerkface isn't really in it. It's more about a comic book page and a to-do-list yelling about if they have genitals, or the best way to draw people being punched. Oh and then there is this thing at the end where I tried to be clever and do a cooking show style comic where you make everything in a coffee machine. So like I was saying: GIVE ME YOUR MONEY!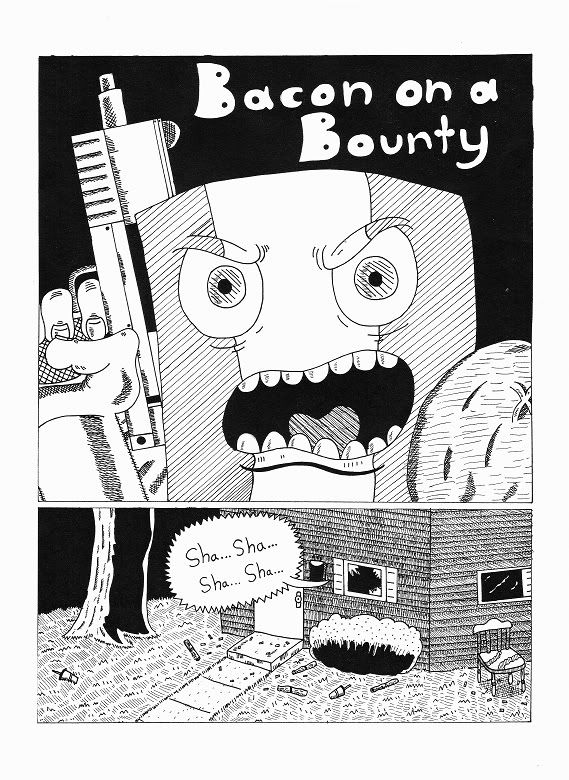 if your intrested in getting your hands on one you can check out my online store!
http://itszackempire.storenvy.com/